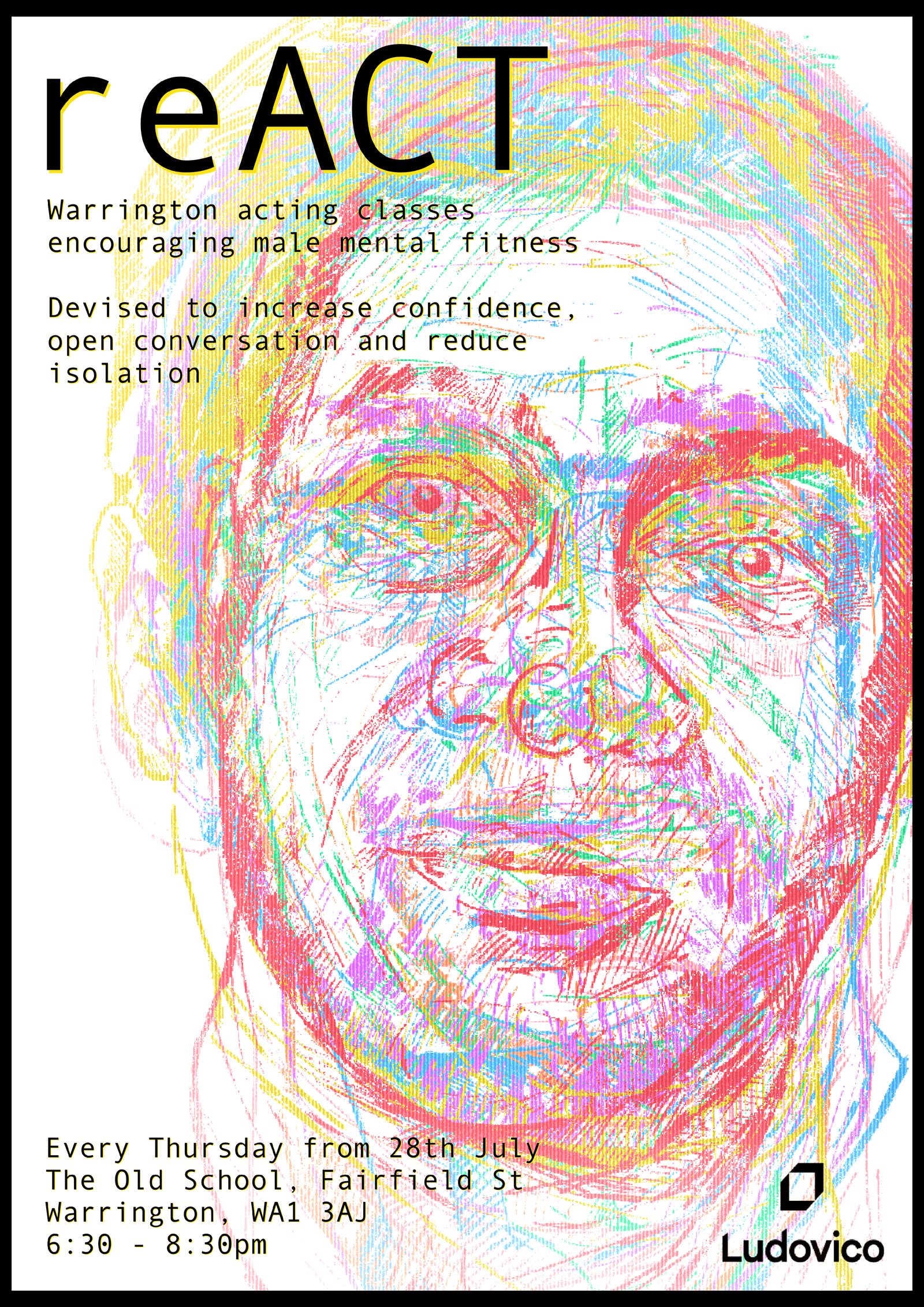 ReACT

Arranged by Ludovico in association with Warrington Voluntary Action, ReACT is a series of drama workshops designed for men who are vulnerable to mental health challenges.
Through script work, performance and open conversation, we'll work on increasing confidence and building self-esteem.
We welcome men of any age or background who are open to engaging their own creativity and being part of a positive, welcoming and rewarding environment!
NO previous acting experience is required, just commitment and the willingness to try something different!

COURSE 1: Thursday 28th July – Thursday 1st September

COURSE 2: Thursday 15th Sep – Thursday 20th Oct
18:30 – 20:30
The Old School, Fairfield Street, Warrington, WA1 3AJ
£2 per session (£12 for entire course)
Interested? Drop us line to book your place or find out more!